Bose QuietComfort Earbuds
RULE THE QUIET Better sound begins with better silence. That's why we engineered QuietComfort Earbuds with the world's most effective noise cancelling and high-fidelity audio, plus Max tips for extra...
RULE THE QUIET
Better sound begins with better silence. That's why we engineered QuietComfort Earbuds with the world's most effective noise cancelling and high-fidelity audio, plus Max tips for extra comfort. Because when you eliminate distractions, music goes up, and so does passion. Baking. Coding. Rock climbing. And every other thing that makes you — you. It's an experience you won't find in any other wireless earbud.

Experience it for yourself
Imagine you're in a crowded café trying to read a book. Use the slider below to get a sense of how our adjustable noise cancelling lets you control how much — or how little — of the outside world you hear.
Instant silence.
Our soft, silicone eartips passively block some noise. But the true quiet comes from our Acoustic Noise Cancelling technology. Microphones hidden in the earbuds monitor environmental sounds and then produce the opposite signal to cancel that noise. It's tech we've spent decades researching. But you feel the benefit in a fraction of a second.

For personalized quiet.
Flip through your three favorite noise cancelling levels by double tapping the left earbud. Let some of the world in, hear everything in full Transparency Mode, then return to full noise cancelling. Full Transparency Mode It's not just noise cancelling off. It's more. Microphones pick up sounds around you then play them naturally through the earbuds. It sounds — and feels — like you aren't wearing earbuds at all.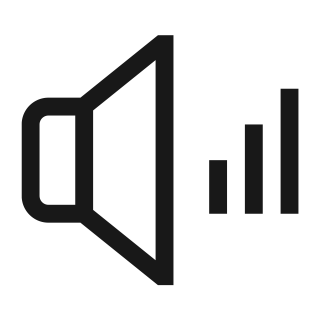 You'll love what you hear



QuietComfort Earbuds' breakthrough innovations and exclusive acoustic architecture let you hear everything you love in high-fidelity audio — no matter how loud or soft you play it. And that's no small thing. On most earbuds, bass disappears when you lower the volume, leaving your music sounding tinny and small. We solved this with our volume-optimized Active EQ. It boosts highs and lows for consistent balance no matter how loud or soft you listen.






Comfort. That stays put.
Every surface that touches your ear is made of soft silicone — not hard plastic. And when you move, Max tips (three sizes included) keep your earbuds in place. An umbrella shaped nozzle spreads pressure evenly across your ear for comfort, stability, and passive noise blocking. All while an extended fin tucks into the ridge of your ear for an even more secure fit.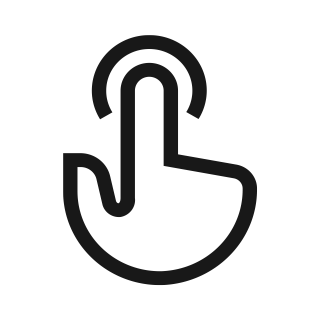 Tap, touch, swipe
Seamless capacitive gestures make it easy to control these advanced earbuds. Change the volume, flip between noise cancelling and Transparency, and answer calls. All with simple swipes and taps.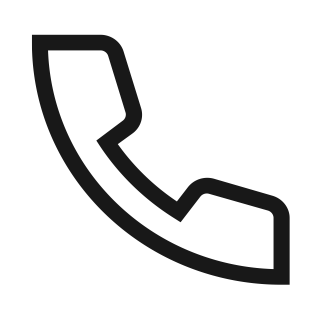 Clearer conversations. Wherever you have them.
Tiny mics, hidden in the right earbud, work together to reject noise and ensure you always sound clear — whether you're taking calls from a busy home or on the go outside. The mics focus on the sound of your voice, while filtering out most of the sounds and wind around you.

Play, store, charge — repeat.
Listen for up to 6 hours on a single charge. Then when you're done, pop them in the case for an additional 2 full charges. And when it's time, recharge the case via the included USB-C or any Qi-certified wireless charging mat (not included).
You shop, we delivery to all Malta and Gozo!
We're proud to offer to our customers home deliveries within 24 hours of ordering (during weekdays only).
For any orders made that are less than 20 kg in total and the sides of the item are less than 170 cm, if the item dont meet this condition you'll pay an additional charge of €4.00. (calculated based on the weight and dimensions of your parcel).

We deliver from Monday to Saturday.

Thank you for shopping in megatekk!
All products carry the 2-year EU legal warranty where applicable and according to its terms and conditions.

The warranty period starts from the date you purchase the product with valid invoice.

The manufacturer's warranty only covers hardware component failures in the product.

This limited warranty does not cover the followings: any third party accessories; cosmetic damages; damage or loss to any software programs, data, or removable; or damage due to (1) natural disaster, accident, misuse, normal wear & tear, abuse, negligence, commercial use or modifications to the product; (2) improper operation or maintenance ; (3) connection to improper voltage supply or electrical power surge; (4) attempted to repair by any party other than at MEGATEKK service centre; (5) use of pirated software.
You have a right to cancel the agreement at any time before the expiry of a period of 14 days beginning with the day after the day on which you receive the goods. Please send an email to following address : info@megatekk.com with the subject "RETURN" followed by your order ID You must return the goods to us our shop adress ; Goods must be returned complete with tags, original packaging, manuals and in fully re-saleable condition; You are responsible for the cost of returning the goods to us at the address given above ; You are under a duty to take reasonable care to see that they are received by us and not damaged in transit.